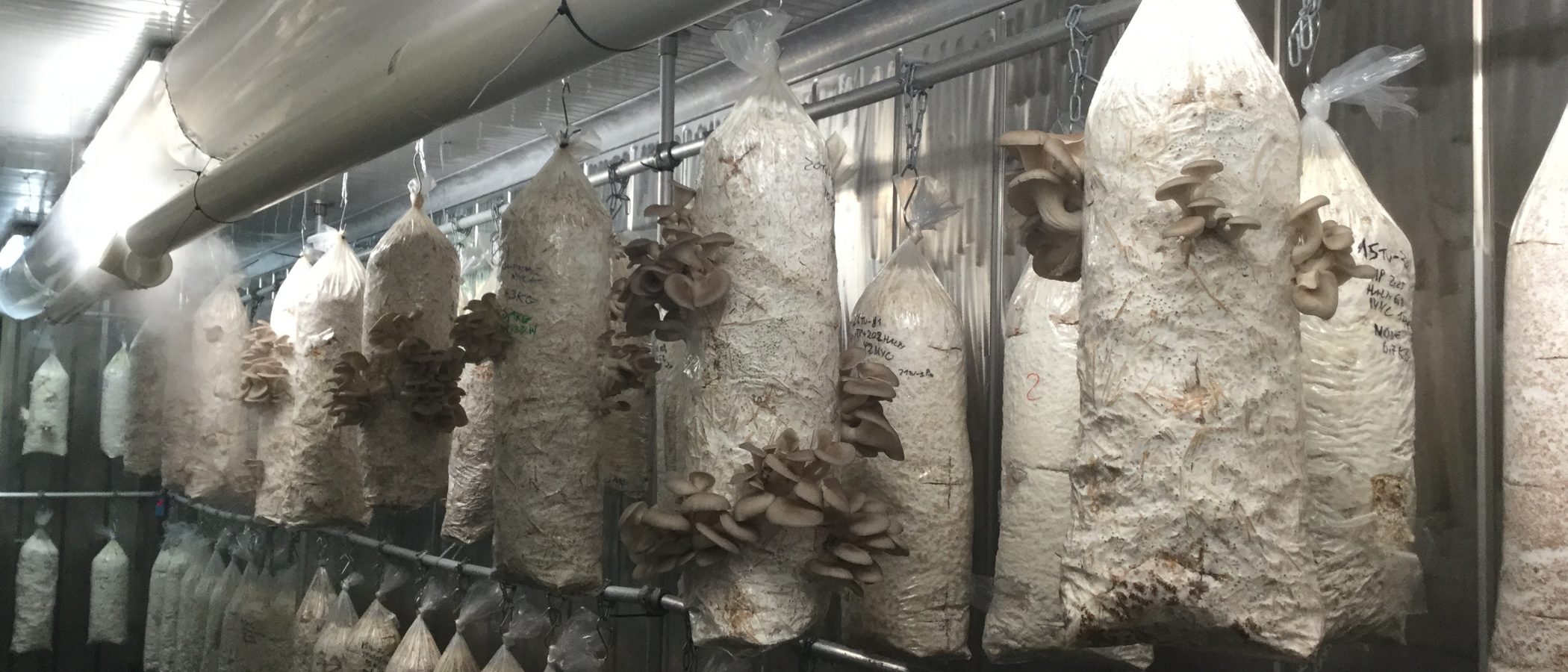 How to grow oyster mushrooms
on coffee waste and alternative substrates
A practical and hands-on workshop, in english.

The workshop is a shorter version of our course in Norwegian (Fra kaffekopp til østerssopp) with sole focus on the practical work. It also touches on the subject of using alternative materials to grow on. The workshop takes place at Vollebekk fabrikker where our container farm is situated, and will last ca 1 1/2 hours. Length is a little dependent on number of participants and questions asked underway.

Workshop is run in english.

During the workshop you will hear more about how to grow mushrooms on coffee waste and other substrates. You will also get a bit of insight into how you can use the end substrate (what is left after you harvest the mushrooms). Each participant will make their own grow bag to take home. At the end you are invited to have a peek inside our containers, buy fresh mushrooms and other Gruten products.

Brief content:
- Welcome and introduction
- Method and process for growing oyster mushrooms on coffee waste
- Method and process for growing oyster mushrooms on other substrate
- Use of end substrate in garden/soil
- Practical part: cleaning and mixing bags with mycel and substrate
- Questions & summary
- Short tour of our farm (NB: somewhat restricted at present because of covid 19).

.....
Please contact us (post@gruten.no) if you are a student or have difficulty paying the workshoop fee. We want to give the opportunity of learning to people of all walks of life.

Do also get in touch if you want us to set up a workshop for a group.

Meld deg på et Grutenarrangement